So where does tea come from?
The answer ... Turkey Hill, of course. Yes, but there is more to it than just that. The wonderful flavors of Turkey Hill Iced Tea come from different types of tea leaves — like black tea, green tea, or hibiscus tea to name a few. You'll have a chance to see, smell, taste, and learn where they come from.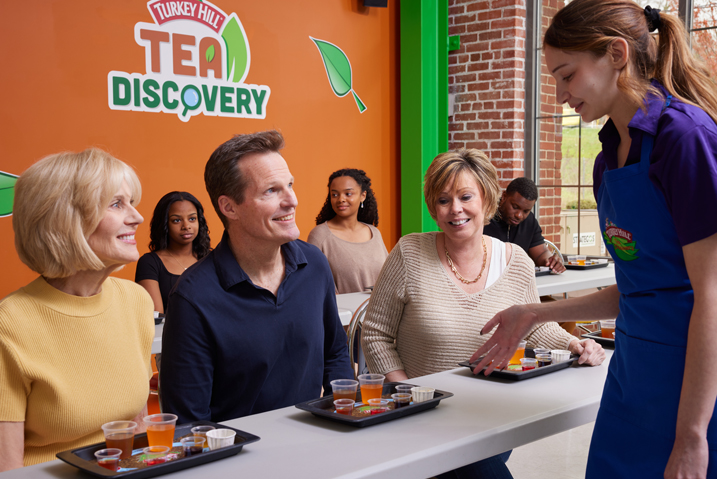 Learn from our Tea Expert.
If you love Turkey Hill Iced Tea as much as us, you may think you are a "tea expert." Well, maybe you are, but we actually do have Tea Experts. When you visit the Tea Discovery, one of our Tea Experts will teach you about all things tea ... where in the world the teas come from, health benefits, and more! Your entire Tea Discovery experience will be a fun-filled (and yes, educational) 30 minutes.
Sample some Turkey Hill Iced Tea.
We'll have a variety of Turkey Hill Iced Tea flavors on-hand for you to sample as you learn about it all. Who knows, you may just find your next favorite flavor of Turkey Hill Iced Tea.
How much does the Tea Discovery cost?
Once you arrive at the Turkey Hill Experience, you will be able to sign up for the Tea Discovery — only $5/person. Ticket sales are not currently available online for only the Tea Discovery, however you may purchase our Triple Scoop tickets online which include general addmision, the Taste Lab and Tea Discovery. Paid Admission is required to sign up for the Tea Discovery.
Purchase Tickets Online